SOLD OUT!  Sorry, we sold out, so we have to suspend new orders.  🙁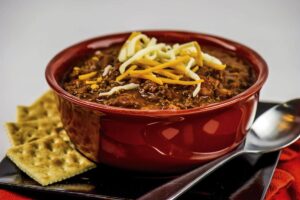 SAVE THE DATE – March 6th 2021.
Pink Heals is partnering with Grow it Forward of Manitowoc for our 1st annual Pink Heals Winter Chili Bash.
This will be a pay ahead and drive through pick-up event.
Starting today through March 5th you can order our famous Pink Heals Fire House Chili online!
Chili will be $10.00 per quart.
Pick up will be on March 6th at Grow It Forward, 1501 Marshall Street between the hours of 11:00 a.m. and 2:00 p.m.
Help us support our community while enjoying some great chili!!
Order your Chili below.