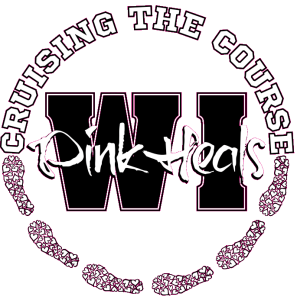 Walk/Run Event Details
5K or 10K Walk/Run
Where: Fox Hill Golf Course – walk/run will be held along the golf course
When: Saturday, October 28, 2017
All proceeds go to Pink Heals Manitowoc County to financially assist those in need battling cancer in our community.
Register prior to October 13, 2017
Adult Registration Fee (includes t-shirt): $30
Children's Registration Fee (ages 2-10): $15
Register after October 13, 2017 or at the event
Adult Registration Fee (t-shirt based on availability): $35
Children's Registration Fee (ages 2-10): $15
Walk/Run Schedule
Walk/Run Registration: 11am
Walk/Run Start Time: 12:30pm
Other Event Details
Starting at 11am we will have the following…
Basket Raffles – available from 11am-3pm. Winners are announced at 3pm – you do not have to be present to win.
Costume Contest – dress up in your best pink costume and win a prize for one of six categories: Ages 0-10; Ages 11-17; Ages 18+; Team; Most Pink; Room for Improvement.
Pink Heals Merchandise – sold from 11am – 4pm.
Come sign Colton and Alayna, our Pink Fire Truck and Ambulance starting at 11am.
Large Raffle Items Include:
2018 Arctic Cat 4×4 ATV
$250 cash
Fitbit Blaze
Patio Heater/propane tank
Grill
Gas Leaf Blower
Ring of Fire Raffle
Win a Pink Heals fire ring which includes an array of  alcoholic beverages and other great prizes!
Basket Raffles Include (but not limited to):
Spa Baskets
Pet Baskets
Kids Baskets
Outdoor/Garden Baskets
Movie Baskets
Alcohol Baskets
Car Baskets
Hair Baskets
Home Decor Baskets
So many Gift Certificates, Tickets and Passes
…and so much more!
Thank you to all our donors and volunteers. Your kindness helps the women, men and children in our community fighting cancer.
**No Pets allowed at Event or on the Golf Course**
Release of Liability: I hereby certify the following: I am physically fit and have received medical clearance to participate in the Pink Heals Manitowoc County, WI 5K/10K Run/Walk on the Fox Hills Golf Course. In consideration for my application to participate in the 5K/10K Run/Walk on the Fox Hills Golf Course, I on behalf of myself, my heirs, and assigns, and my estate, hereby waive and forever discharge the sponsors, organizers, affiliates, as well as their agents and employees from any and all claims that may occur as the result of my participation.I have read this release of liability and assumption of risk agreement, fully understand its terms, understand that I have given up substantial rights by signing it, and sign it freely and voluntarily without any inducement.